Above is just one of the hundreds of  veterans who attended the 1 Million Veteran March in Washington, DC. The veterans who met Sunday in DC, decided to bring the Barrycades, surrounding the open air monuments and memorials, back to the White House.
According to President Pendajo and his minions, the man above, who gave completely of himself for his country and freedom, is the real threat to this country not the Moslem Brotherhood. They even sent police out to arrest and to try to intimidate these patriots for exercising their right to free speech and freedom of assembly.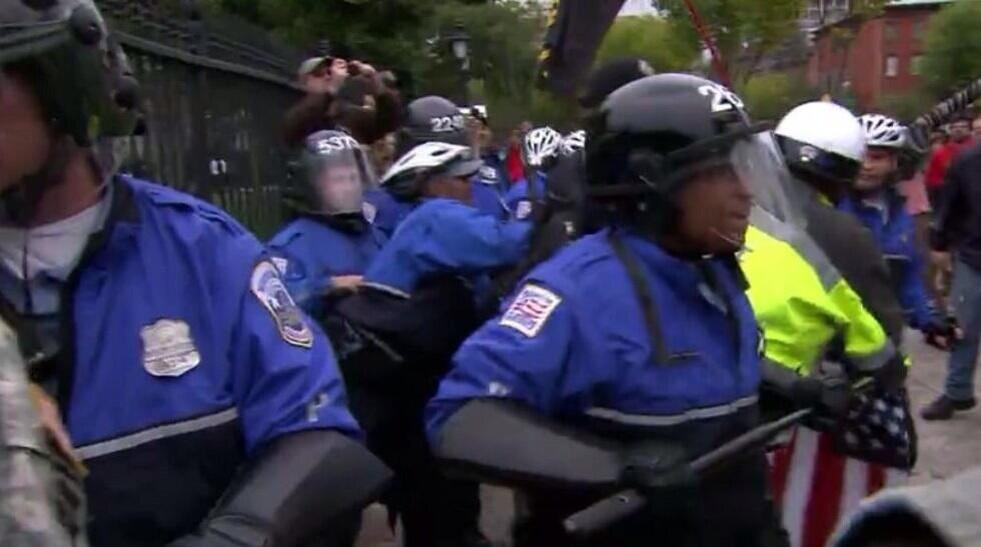 In some respects Obama is not wrong. What the man above, and those like him happen to be, are a challenge to Obama's anti-American and anti-freedom agenda. People who remember the exceptionalism of the United States and the greatness of this nation will not be led down the rabbit hole to self-implosion and subjugation to the State. These indiviudals were not afraid to go into battle against the enemies of liberty and they are not afraid to stand up to a President who disrespects the US Constitution either.
Oorah..Semper Fi…